Classic Elegance – Inspired by My Burberry
Experience the timeless allure of "Classic Elegance" by GodScent. Inspired by the iconic My Burberry, this fragrance captures the essence of sophistication and refined charm. Immerse yourself in the heavenly aromas that evoke a sense of classic elegance.
Crafted with meticulous care and attention to detail, "Classic Elegance" replicates the essence of My Burberry while infusing it with GodScent's unique touch. This fragrance is a celebration of refined beauty and sophistication, empowering you to embrace your own classic elegance.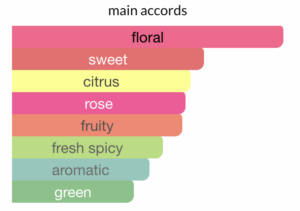 Product Details
Long Lasting fragrance that lingers on the skin, making it a popular choice for daily use and special occasions.
Top notes are Sweet Pea, Bergamot, Mandarin Orange, Grapefruit and Lemon.
Middle notes are Quince, Freesia, Geranium, Peach, Green Notes, Gardenia and Passionfruit.
Base notes are Damask Rose, Rose, Patchouli, Musk, Leather and Violet.
These notes come together to create a beautiful and captivating scent that is both elegant and alluring.
Elegant Box Packing