Broach flats Golden 3282
₨2,699.00
Introducing our latest collection of broach detail flats with elastic straps – a blend of fashion, function, and comfort that's perfect for today's modern woman. With their unique design and thoughtful features, these flats are a must-have addition to your footwear wardrobe.
Key Features:
Distinctive Broach Detail: The standout feature of our broach flats is the chic buckle embellishment that adorns the elastic strap. This sophisticated detail adds a touch of refinement to your look, allowing you to effortlessly transition from casual outings to more formal occasions.
Secure Elastic Strap: The elastic strap isn't just about style – it's also designed for practicality. The stretchy yet secure strap ensures a snug fit, giving you the freedom to move comfortably without worrying about your flats slipping off.
Size Chart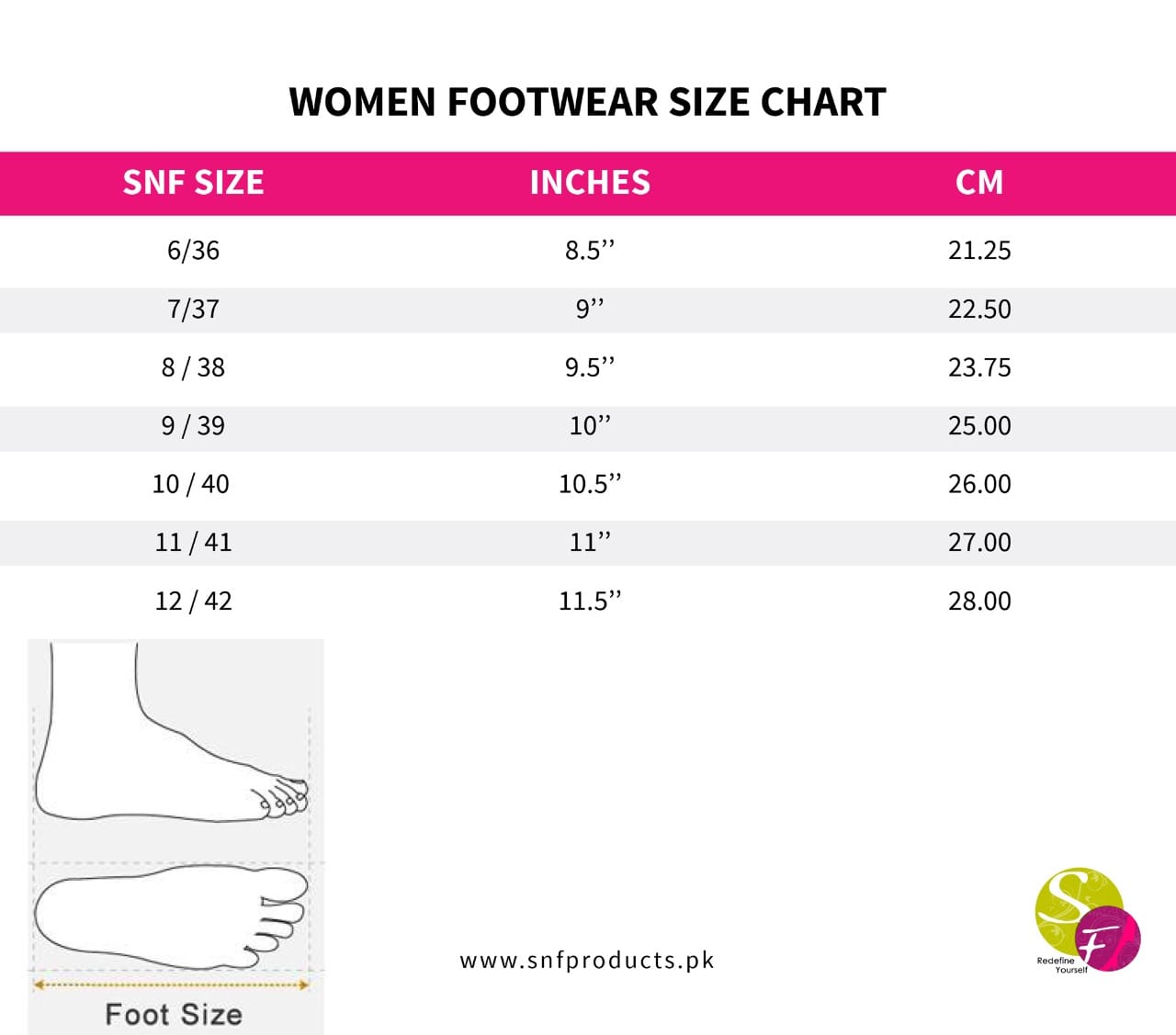 Key Features
Cushioned Insole
Non Slip Out sole
Wipe with a clean cloth after use