Jet-Black Cotton Trousers
₨1,999.00
At SNF Products, we believe that your wardrobe should reflect your style, sophistication, and comfort.
Our trousers are crafted from the finest materials, carefully selected to ensure you experience supreme comfort throughout the day.
Dress them up with a blouse and heels for a professional meeting, or pair them with a cozy kurta and sneakers for a weekend brunch with friends.
Fabric: Cotton
Cloths Size Chart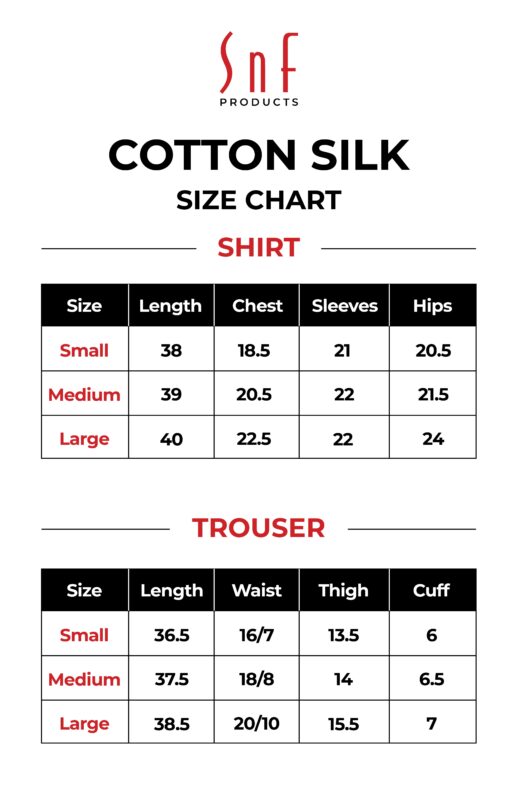 Jet-Black Cotton Trousers
Comfy fit
Premium materials
Comfortable waistband for ease of movement